Hoof Trimming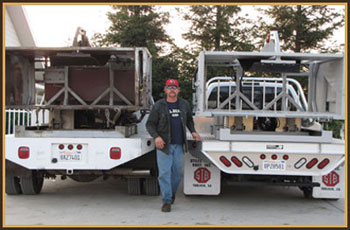 Coy Hoof Trimming started in business in 1995. Bryan has been an active member of the International Hoof Trimmers association, since he began. His active involvement in the association keeps him up to date on the most current research and trimming principles.
Bryan uses a grinding blade, that resembles a cheese grater, this is to ensure that the cattle's hooves are trimmed, and this doesn't burn the lamina, like grinding disks do. Bryan has been observed by a hoof health expert, Dr. Luis Rodriguez Ph.D, PAS, DPL, ACAS, and after spending 4 hours watching him trim and talking to him, told him he was the best in
California.
Bryan does Dairy cattle, Beef cattle, Rodeo stock and show stock. His equipment is state of the art, and built by him, so he knows the equipment better than anyone. He does corrective trimming, and has corrected some of the lamest cattle, so that they ended up in the winners circle. Many winning show steers and heifers have been brought to Bryan to have their feet done from all over California.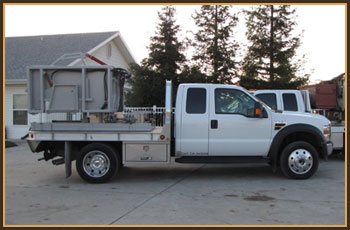 Contact Coy Hoof Trimming
Bryan Coy
12736 E Paul
Clovis, CA. 93619
559-298-9757
Coy Hoof Trimming is a member
of the Hoof Trimmers Association